GOD is doing great things at CCA!!!
GOD has blessed us with our very own campus!!! We purchased the old Rutherford College Elementary School building on 14 acres which is the new home of Christ Classical Academy. Thanks be to GOD, for the great things HE has done!
Christ Classical Academy

170 Honeycutt Dr.
Connelly Springs, NC 28612

Schedule a Tour today!!!
For more information, contact
Front Office-(828) 719-4God (4463)
cca4godoffice@gmail.com
(M-Th 7:50am-3:15pm)
Christ Classical Academy
Is in existence to partner with parents in training up children so that Christ may dwell in their hearts as Lord and Savior. We strive to help each child recognize their full potential in Christ, achieve academic excellence and use their gifts and talents for the service of others and to the glory of GOD the Father.
Classical
The core of Classical Education is the trivium, which is a teaching model that seeks to tailor the curriculum subject matter to a child's cognitive development. The trivium emphasizes concrete thinking and memorization of the facts of the subjects in grade school; analytical thinking and understanding of the subjects in middle school; and abstract thinking and articulation of the subjects in high school. Subjects unique to Classical Education which help accomplish the goals of the trivium are Grammar, the science of language usage; Logic the science of right thinking; and Rhetoric, the science of verbal and written expression. Classical Christian Education is further characterized by a rich exposure to the history, art, and culture of Western Civilization, including its languages (Latin), its philosophy and literature and the development of a Biblical worldview with Theology in its proper place.
Christ-centered
Our number one goal at Christ Classical Academy (CCA) is to educate students in the wisdom and knowledge of Jesus Christ so that they might know Him personally as Lord and Savior.
We recognize education does not start in school but rather GOD has instituted the family as the first environment of education. CCA desires to honor the fact that GOD instructed parents in Deuteronomy 6:4-9 to impress HIS commands on their children, "to talk about them when you sit at home and when you walk along the road, when you lie down and when you get up." CCA wants to be a school that supplements the biblical teaching they are receiving at home and to enable parent to be more effective in their time with their children.
We teach all subjects based on the principle that GOD is the Creator of all that exists, and therefore all knowledge is interrelated and points back to Him. Biblical standards of conduct are applied in all arenas of school life, acknowledging that Jesus Christ is Lord of all. Our desire is to help every child reach their God-given potential.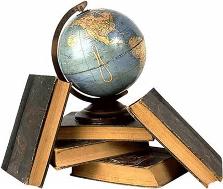 Benefits of a CCA education
*Christ Focused and centered around Scripture
*Small Class sizes with Low Teacher/Student Ratio
*Reasonable Tuition
*Stress Free End of year testing
*Latin in grades 3rd-7th
*Administration and Staff that loves the Lord and loves your child
*Giving TIME back to families by having a M-TH in class week
*Free Tutoring-1 hour per week included in tuition
*Strong Academic Curriculum
*Biblical guidelines which allow the students to reach their God-given potential while maintaining high standards for discipline and respect
*Opportunities for service in our community and to one another
*School of choice for the North Carolina State Education Assistance Authority-Opportunity Scholarship & Disability Grant
*Exceptional and challenging educational experiences
*Qualified and passionate teachers
*Open Enrollment-The selection of families is not based upon denominational affiliation, sex, race, or sociological factors as defined in our Statement of Faith
*Opportunity for Parental involvement
*An environment that is motivating, supportive and nurturing
*High School Pathway Programs to simultaneously meet graduation requirements while earning an Associate Degree
If you have any questions or need help, please feel free to contact us! Please be advised that you must submit an email or phone number in order for us to be able to contact you.